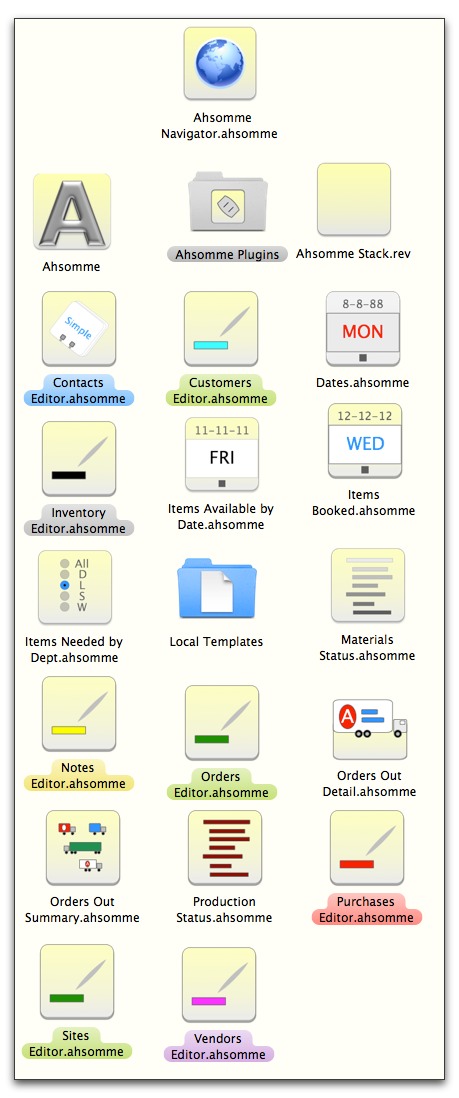 Click the Icon to Enlarge
User Programs
It is possible to restrict access to any program in the system on a user by user basis.
Most companies provide access to the pictured programs for all employees. They are described in more detail is the User Guidebook which can be downloaded here.
There are also Admin programs, listed here.